What the Patients Are Saying
Pain and tinging in my feet and legs is gone.
I have gone from taking 900 mg of Gabapentin to 300 mg a day within 3 weeks of treatment. Also, the pain and tinging in my feet and legs is gone.
David A.
Birmingham, AL
Jump Started My Healing!
Following a spinal cord injury, I had surgery and physical therapy, but I was still suffering with limited feeling and strength in my right leg. This made it difficult for me to walk without a limp, run or play with my children. After a few Neurogenx sessions, I have renewed feeling in my feet and running and walking are getting easier. It jump-started my healing process!
B. Anderson
Less Pain & Less Medication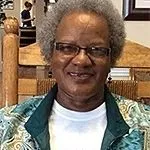 Prior to starting the Neurogenx treatment with my doctors at Carolina Chiropractic Plus, I was suffering with neuropathy in my legs and feet. I had suffered with this pain for ten years. I tried medications, but was unable to sleep without them. Once I started treatment, I was able to reduce the medication - I started sleeping better, my pain was reduced and I was able travel more! If you want to get off of your medications, you need to try the Neurogenx treatment.
M. Treece
I Am Sleeping Through The Night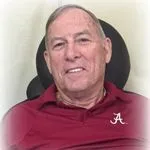 I have been unable to get a full night's rest in over a year, and lost most of the feeling in my feet due to diabetes. The numbness in my feet had affected my walking so much that I feared I would not be able to attend Alabama football games, something that I enjoyed dearly. After coming to Neurogenx, I am happy to report that not only am I sleeping through the night, I have about 80% of the feeling back in my feet, and am attending most of the Alabama games and will continue to do so!
Jerry M.
The Better I Sleep At Night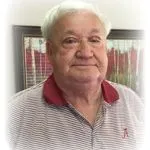 When I came into the center I had a hard time sleeping at night, the toes and top of my feet burned. After my first visit I could tell some difference in the burning, and the more I come, the better I sleep at night.
Don M.
I feel very fortunate...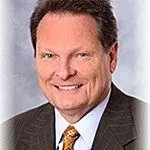 I started experiencing peripheral neuropathy approximately five years ago. After seeing 40+ doctors, I recently found one who has been treating neuropathy patients with the Neurogenx 4000PRO (EST). He said he has had excellent results with this treatment and, in his opinion, this technology is the best device on the market today to help patients with neuropathy. He also uses laser therapy and he sees better results with EST.
I started treatment with the Neurogenx 4000PRO three weeks ago and I finished my tenth out of twelve treatments and have had excellent results. After each treatment I am experiencing improvement and I am very excited about my progress. The pain has decreased considerably and my feet are much more sensitive. I feel very fortunate to have found this doctor and the advanced technology that he is providing for his patients.
J.Burgar
Miracles Do happen!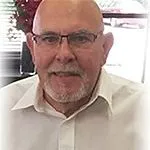 I'm 61 years old, have Parkinson's disease, and have been an insulin- dependent type ll diabetic for over 20 years. In my case, diabetic neuropathy made my toes feel as if someone had taken 80-grit sandpaper and sanded the skin off.
I began Neurogenx treatments and didn't feel anything after the first sessions, but about 10 minutes into the third treatment the miracle happened! As if someone flipped a switch, the muscles in my legs started tensing, flexing and moving - they came back to life! When I walked across the rug, for the first time in years I could actually feel the fibers!
I had been taking Lyrica, an extremely expensive drug which only masked the problem - and has some pretty nasty side effects itself. I'm now Lyrica-free and saving almost $300/month in medicine. There is hope! Miracles do happen.
Todd W.
What the Doctors Are Saying
Easing Neuropathy Is Possible
I'm dismayed to regularly hear that... individuals suffering with neuropathy are told nothing can be done for it. That's simply false. Neurogenx is an effective solution.
Dr. Brandt Gibson
A Critical Cornerstone In Treatment
EST with Neurogenx is very effective... a critical cornerstone in treatment; it also helps patients after entrapment surgery because it dials into the peripheral nerve and combined with the peripheral nerve block, it works well.
Dr. Stephen Barrett
Improves Patients' Quality Of Life
The innovative Neurogenx treatment protocol has shown significant benefits in improving the quality of life in patients with peripheral neuropathy symptoms. The Neurogenx treatment has also been equally effective for patients with Chronic Regional Pain Syndrome, Restless legs and Fibromyalgia.
Dr. Seth Steber
Extremely Effective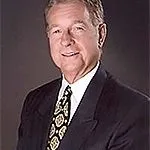 We now use Neurogenx - a device that combines the benefits of a nerve block with high-frequency electronic signal treatment (EST). These very high frequencies essentially "reboot" the nerve and this has an anti-inflammatory effect, relieving some of the swelling that causes compression. Over time, the technique also seems to lead to partial regeneration of small nerve fibers; with some patients, we also see improved conduction in the larger sensory nerves. The Neurogenx technique has been extremely effective for many of my patients. They usually have marked improvements in pain and quality of life. Sleep improves, and patients enjoy improved balance. They can once again walk, exercise, and easily do their everyday activities. Most important, it relieves pain long term without the side effects of drugs.
Dr. Richard Jacoby
Relief From Neuropathy Symptoms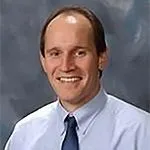 The Neurogenx therapy is giving many of our patients a great amount of relief from their neuropathy symptoms, including numbness and pain.
Dr. Darren Silvester